Cruise Itinerary Details

7 Night Galapagos Islands Outer Loop
Celebrity Xpedition
Departing from:
Baltra, Galapagos
Ports of Call:
Daphne Island, Galapagos
Gardner Bay, Espanola, Galapagos
Punta Suarez, Espanola, Galapagos
Cormorant Point, Floreana, Galapagos
Bahia Post Office, Floreana, Galapagos
Punta Moreno, Isabela, Galapagos
Urvina Bay, Isabela, Galapagos
Punta Espinoza, Fernandina, Galapagos
Punta Vicente Roca, Isabela, Galapagos
South Plaza (Isla Plaza Sur), Galapagos
Dragon Hill, Santa Cruz, Galapagos
Puerto Ayora, Santa Cruz, Galapagos
View full list

for ports of call
Entertainment

Bars, Clubs & Lounges

Casino & Gambling

Spa

Sports & Fitness

Shops

Leisure

Enrichment

Kids & Families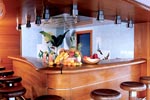 There is no casino or gambling on this cruise ship.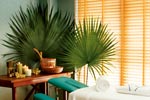 Massage Room
Additional charge for massage
Fitness
Intimate fitness room: stair-steppers, stationary bikes, free weights
Shows
Informational Seminars - local history and ecology
Offshore Expeditions
Enrichment Series Lectures
Folkloric Shows
Parties and Theme Nights
Captain's Welcome Reception
Events and parties held on special occasions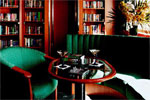 Other Features
Library
Informational movies
Tour Briefings
Telescopes for stargazing available on request
Internet Cafe
Beach Club
Guest Lectures on history and culture, fauna and flora of destination
Onboard presentation on special highlights of upcoming ports
Digital Photography lessons
Enrichment program varies depending on itinerary
There are no childrens' facilities or services aboard Celebrity Xpedition.
Select Your Sailing Date
September 02, 2018

through

September 30, 2018

through

November 11, 2018

through

November 25, 2018

through

December 09, 2018

through

December 23, 2018

through

February 03, 2019

through

February 17, 2019

through
sailing departing on
Prices listed are per person, cruise only, based on double occupancy.